Details about Cabin A/B!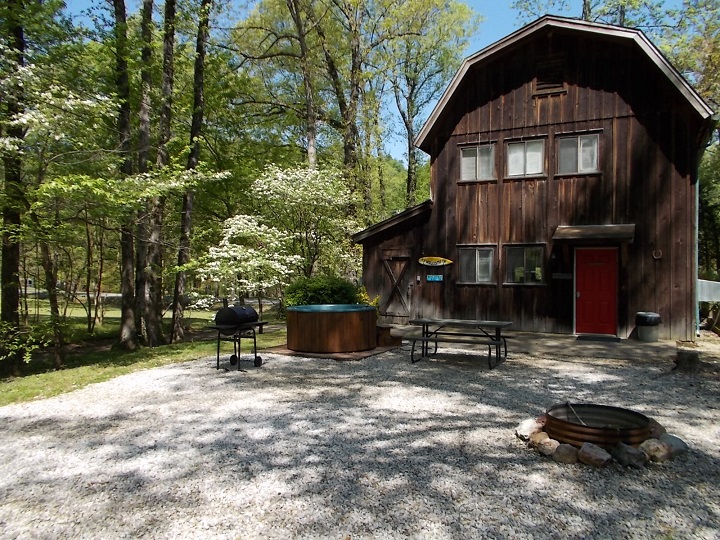 The cabin comes complete with oven and 4 burner stove, full sized fridge, microwave, toaster, dishwasher, coffee pot, TV (no cable/sat), DVD only player (there is a shared selection of DVDs, recommend you bring your own if you wish to watch TV), screened in upper deck, downstairs bedroom with a queen bed, upstairs loft with 2 queen beds, 2 bathrooms (1 with tub/shower and 1 with shower), fire ring, charcoal grill. There is limited Wi-Fi available on the property if it is needed.
With your rental, you will have full access of the property and can relax next to the river among the many trees and take in the wonderful and peaceful sounds of nature.
BBQ grills provided and you will need to bring your own charcoal and starter.
Thanks for reviewing our location and please contact me if you have any questions.
Please click here to view pictures of the cabin on our Facebook page.